With our borders re-opening on February 5th, 2022, we would like to remind and bring to your attention the value of having a VoIP phone system for your business to stay up and running in case a lockdown is imposed or critical team members are quarantined at home for 2 weeks.
Using staff mobile phones to divert to or call out from (instead of your office number) may not be the professional look you are seeking.
This also causes inconveniences such as:
Not having overflow calls route to the next available person
Not being able to transfer calls to another colleague
The inability to put clients on hold
The lack of facility to not hold conference calls or video meetings
Outgoing calls showing a staff's mobile number instead of your company phone number
We have the solution for you!
Introducing 3cx VoIP Phone System.
Suitable for any size business or industry, 3cx and QPC Group can accommodate your every need with the right platform and management package for you.
To date, we have saved many companies money on their existing phone system, whilst providing advanced features and mobility.
The Advantages Of The 3CX Phone System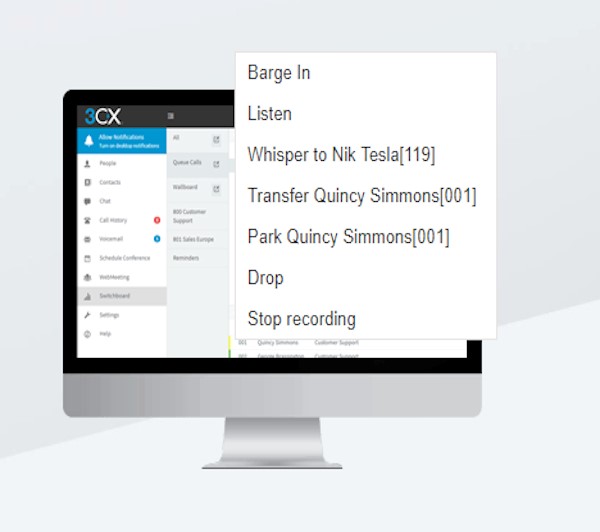 Superior Call Centre Features Included:
Listen in allows you to listen to a call without the caller or agent knowing
Train new agents during a live call with the whisper function
Agents making a mess of a call? Use Barge in to take over
Live chat & talk with your website visitors
Cut Travel Costs with Integrated Web Conferencing:
Eliminate expensive Web Conferencing Services
All 3CX users licensed free of charge
Save on call conferencing costs
No monthly subscription fees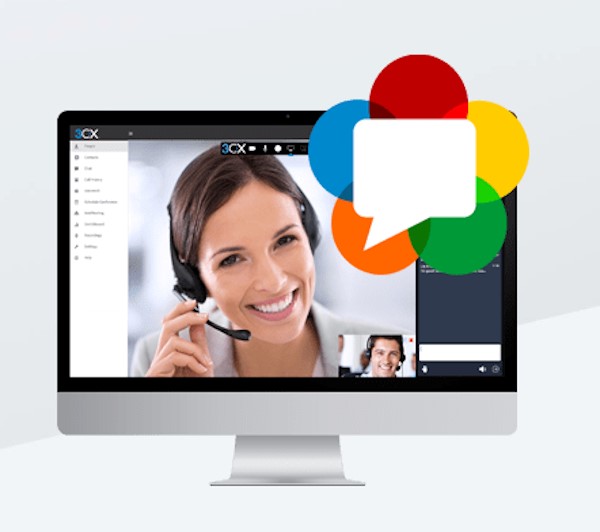 Reduce your Phone Bill by 80%:
Connect remote offices – eliminate interoffice call charges
Teleworkers or traveling salespeople make free office calls
Save on monthly call costs using SIP trunks
Leverage WebRTC & reduce 800 number phone bills
Instant Messaging / Text chat:
Chat with website visitors, real-time
Send text messages, links and more at no additional cost
Available on web, Mac, Windows, iOS & Android apps
Setup is easy & you will migrate seamlessly to provide you with the features your office phone system has now PLUS more!